Magnum Normandie's rental offer:
Van and Minivan with driver
Whatever your needs, in France or around the world, Magnum Normandie offers you a wide choice of transportation solutions with driver, up to 8 guests with luggage.
From Spacious vans to luxury Mercedes V Class with leather equipment passing to Volkswagen Luxury Caravelle, choose the first class quality of service Magnum Normandie.
To select your perfect van, check below.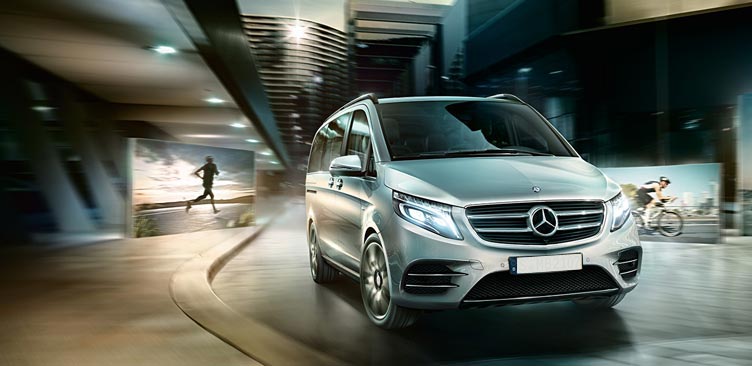 Luxury Van Mercedes V Class Collection
Treat yourself with the luxury of an exceptional vehicle in France. A pure extract of comfort and technologies to create a unique travel experience for our clients. Over a year of development was necessary to bring this extraordinary vehicle to life.
| | | |
| --- | --- | --- |
| 4 seats | 2 lugagge | 5 doors |
| 160g/km | Diesel Euro6 | Air-Conditioning |
Features: Connolly leather coated redesigned seats • Connolly leather and Alcantara coated Interior • Champagne and fruit Juice Bar • Steel and leather retractable tables • On board Wifi, Apple TV, Remote control iPads • Two 17'' Full HD sreens • Sonos Sound System • Pure wool flooring • LED Lighting • Two 220V outlets and Two USB ports.
Van Mercedes V Class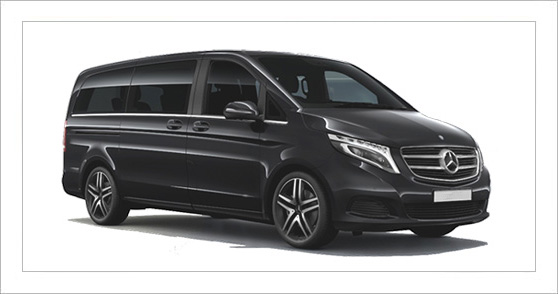 The top of line for small groups' transportation. These vehicles with driver offers ideals equipment and comfort for your "Roadshows", visits and professional trips around the world.
Equipped with aligned or face to face seats.
| | | |
| --- | --- | --- |
| 6 seats | 6 luggage | 5 doors |
| 160g/km | Diesel Euro6 | Air-Conditioning |
Minivan Volkswagen Caravelle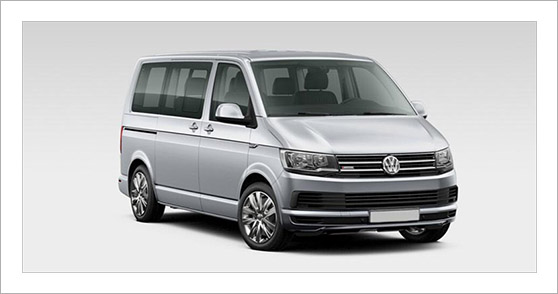 Discover a vehicle adapted to groups up to 8 passengers. Choose the Volkwagen Caravelle for all your family trip, to implement a shuttle service or even for your countryside's excursions.


| | | |
| --- | --- | --- |
| 8 seats | 8 luggage | 5 doors |
| 198g/km | Diesel Euro6 | Air-Conditioning |