Environmental policy
Magnum Normandie actively militates on concrete actions aiming to reduce where it's possible the impact of its activities on the environment.
This principally concerns greenhouse gas emissions of Magnum Paris' vehicle fleet, but also its locals and garages (staff awareness of energy savings, timed and adjustable office air conditioning, low voltage lamps, selective sorting etc.).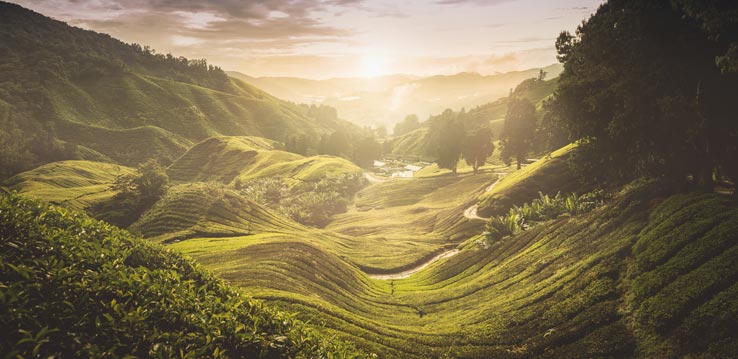 Environmental Magnum Normandie policy
Magnum Normandie is committed to a policy that aims to establish a true culture of sustainable environmental responsibility shared by all drivers, suppliers and customers.
Because it's everyone's responsibility to enforce good practices, to contribute to protect our environment, Magnum Normandie set up a system of Environmental Management structured according to the following paths of progress:
Optimizing the consumption of depleted natural resources
Reducing CO2 emissions into the atmosphere Integrate in Magnum Normandie' constructions and operational activities, environmental requirements.


The development axes of the Magnum Normandie environmental approach are:
The realisation of a CO2 footprint reports Providing recommendations in terms of choice of vehicles with driver Computerized tracking of fuel consumption profiles and vehicle tax costs The strict follow-up on maintenance recommendations for vehicles with drivers Promoting "eco-driving", by the organisating specific trainings andwritten awareness of all our drivers Making hybrid vehicles available.


For instance, Magnum Normandie' washing system works only with cold water under very high pressure in order to save the maximum of water. In good intelligence, Magnum Normandie develops synergies with its suppliers in order to recycle consumables elements, filters, batteries, used oil and technical parts.
Magnum Normandie is finally committed to continusly evolve its fleet of vehicles with driver towards solutions always more respectful to the environment which use low emissions fuels, hybrid vehicles and last generation engines (EURO 6).
CO2 emissions – CO2 goal
Realize our impact on the environment and develop a culture of environmental responsibility is a key success factor for Magnum Normandie. Magnum Normandie strives to work in a "smarter" way by proposing a committed and sustainable environmental approach, based on a reduction of gas emissions rejected in the atmosphere by its activities.
The vehicles offered by Magnum Normandie are increasingly environmentally friendly and are part of a sustainable environmental policy approach. Magnum Normandie strictly implements the recommendations of car manufacturers and continuously monitors the maintenance of its vehicles in order to reduce fossil fuel consumption and polluting emissions.
Fuel consumption and therefore CO2 emissions could be significantly reduced thanks to the new existing engines and thanks to a policy of promoting "eco-driving" to our drivers. Paris has thus embarked on a carbon offsetting process, aiming to achieve the target of reducing CO2 emissions by 15% per year. The most recent vehicles of Magnum Normandie' fleet.
To know the energetic consumption of our vehicles, visit the government initiative's website: http://carlabelling.ademe.fr/recherche/index?category
To learn about the Voluntary Commitment Charter and "Objectif CO2's" Labelisation Process: http://www.objectifco2.fr
EURO 6 Eco-Standard
The Euro 6 Eco-standard, which has been in effect since 1 September 2014 for new vehicle registrations, has taken effect since 1 September 2015 with regard to the registration and sale of all new vehicles. oxide emissions from diesel-powered passenger cars are limited to 80 mg/km, a reduction of more than 50% from the euro 5 standard.
In addition, combined emissions of hydrocarbons and nitrogen oxides from diesel vehicles are also lowering their thresholds. Particular cars have to limit their emission rate to 170 mg/km. Coaches, on the other hand, use more AdBlue, a urea-based product, to drastically reduce fine particulate emissions.