Our certifications
Magnum Normandie actively militates since 1978 for concrete actions aimed at reducing the impact of its activities on the environment where possible while ensuring an impeccable quality of service. Certified for 3 years, our services commit to respect an exhaustive quality charter in order to always satisfy its clients.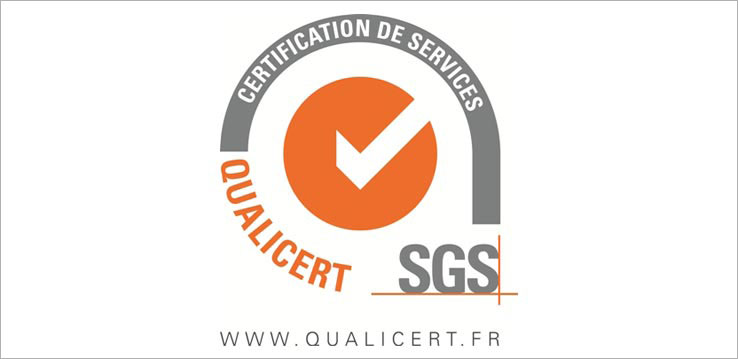 Quality charter – Former vehicles with chauffeur
WELCOME
The telephone standard will welcome customers 7 days a week, 24 hours a day, from the second ringtone, with friendliness and competence.
QUOTATION
Quotations will be addressed to the client in the two hours following the demand, clients will be informed of eventual annex costs and overtime.
RESPECT OF THE ENVIRONMENT
Magnum Normandie signed the anti-pollution charter with the town hall of Paris. And is committed to always stay below the norms of French pollutions.
VEHICLES' QUALITY
Our vehicles have been bought new, are of the latest model, sober color, with leather interior, air conditioning ... They are maintained and revised according to the specifications of the manufacturers. They are in perfect condition inside and out.
SERVICE
Our staff will always welcome you in impeccable attire, they will show the utmost competence, and unfailing courtesy. The Drivers exercise the utmost discretion, acting in a way that reflects the interests of their constituent and their passengers. They hold their VTC license.
INSURANCE
The customer will always benefit from an unlimited insurance guarantee, the professionals agree to give copy of their insurance policy on request.
MORALITY
Drivers do not allow themselves to lend their assistance to any company or action contrary to morals or good manners. Professionals commit not to denigrate a colleague to customers for commercial purposes.
Services certification – SGS QUALICERT N°6601
Service provision of tourism cars with driver – RE/VTC/01*
Our company adopt an ethical behavior
We are attentive and rigorous in precessing orders
Our drivers are qualified and trained in services
We are attentive in the image and the neat presentation of our drivers
Our automobile park is composed of newer vehicles
Our vehicles are in very a good condition , comfortable and clean
We are rigorous in the maintenance of our vehicles
Every mission is carefully prepared by the driver who is in charge of it
You are welcome and cared for in a courteous and personalized manner.
*The service certification referential can be obtained or consulted with SGS-ICS
29, avenue Aristide Briand - 94111 Arcueil Cedex
Upload the referential RE/VTC/01

Environment Ministry – Former Atout France



Magnum Normandie is registered with the environment, energy and sea ministry under the number: EVTC 075110030.
An extra guarantee of quality and security for our clients. This registration also involes Avis chauffeur in an effort to protect the environment and promote the territory by welcoming foreign customers.
Website: http://atout-france.fr